If you've ever tried to post a picture on Reddit, you know that it is not as straightforward as it may seem.
In this blog post, we will answer all of your questions, including 'how do you post on Reddit with a picture', 'do you have to use Imgur or another image hosting service' and 'is there any difference between posting on the new and old Reddit version'.
How to Post Images on Reddit Using Your Phone
The procedure to post a picture on Reddit through the mobile app is pretty straightforward.
Here are the steps to follow:
1. Open the Reddit app and click on the + sign at the bottom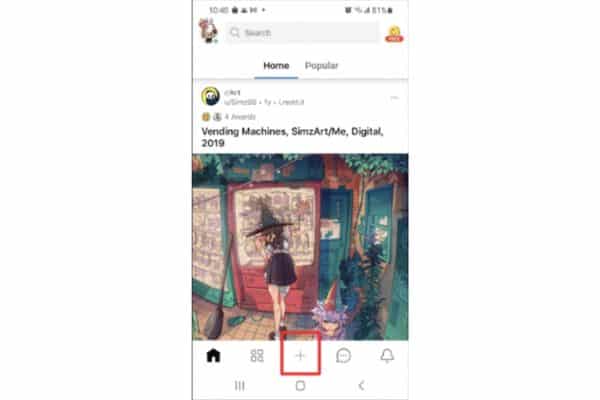 2. Click on Image and upload your picture to the Reddit gallery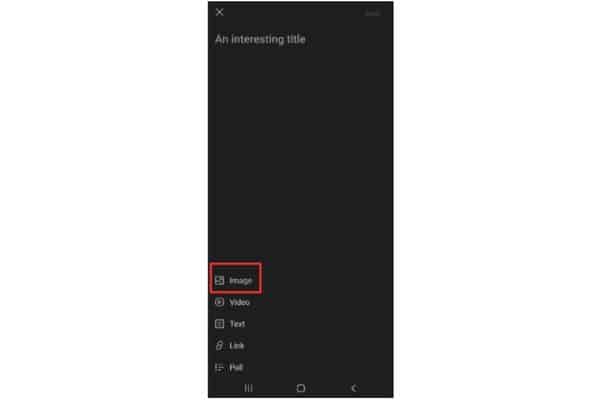 3. Add an interesting title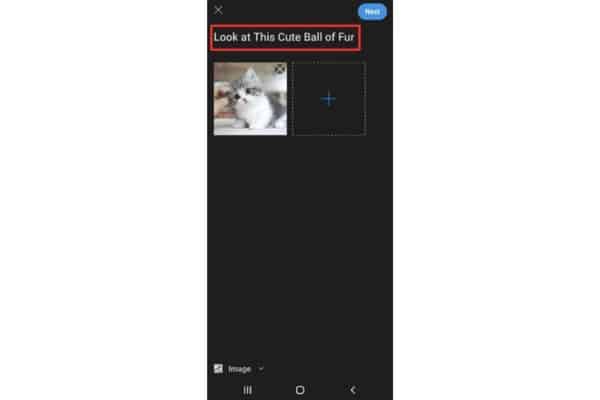 4. Click on Next in the top right corner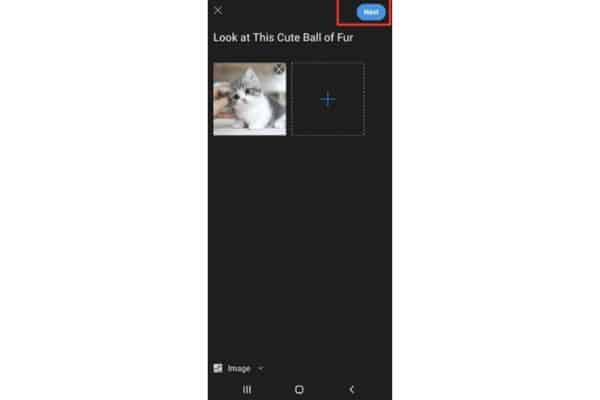 5. Select the community where you want to post and flag the picture if it's a spoiler or NSFW;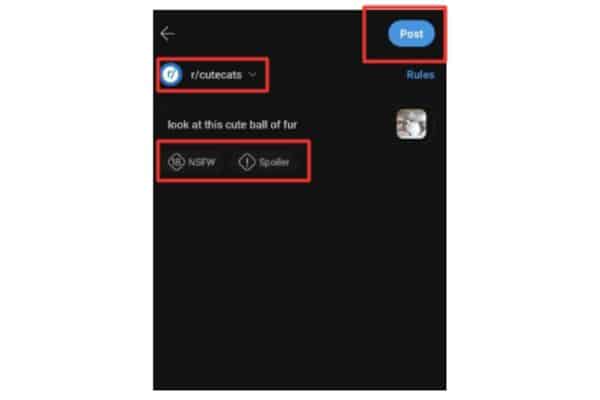 6. Finally, post the picture by clicking Post.
Did you know that Reddit is the sixth most popular social media app in Australia? For more fascinating facts and stats on Reddit, take a look at this article.
How to Post Pictures on Reddit on Desktop
Unlike mobile users, desktop users can still choose between Reddit's new and old versions. However, the process of posting pictures differs between the old and the new Reddit.
Below, we will take a look at both procedures.
How to Post Pictures on New Reddit
To post pictures on Reddit, follow these steps.
1. Open Reddit on your desktop
2. Click on Create Post
3. You'll be taken to a new page, where you create the post
4. Either Drag and Drop the picture you want to post, or select Upload and upload an image from your computer.
5. Choose a community (subreddit) and add an interesting title. If the image is a spoiler or NSFW, select the appropriate category
If you want to add more pictures, click on the '+' sign.
Redditors will be able to see the picture right away, and they can comment, up, or downvote. If the image is Not Safe For Work, the thumbnail will be blurred, and they have to tap on it to see it.
Note: Some communities won't allow posting pictures or media. If you try to add it, either way, you'll be greeted with a pop-up message:
How to Post Pictures Using the Old Version of Reddit
To post a picture on the old version of Reddit, follow the steps below:
1. Open the old version of Reddit and click on Submit a New Link/ Submit a New Text Post in the upper right corner.
2. You will be taken to a new screen where you can choose between submitting a link or a text post. Click on Link, and add your image. You can:
Drag and drop the image;
Upload it from your device;
Upload it via URL from Imgur or another site.
How to Post Multiple Pictures on Reddit
Once you add a picture to your Reddit post, you'll see a '+' sign right next to the image. If you click on it, you'll be able to add more pictures to the post. Once you post it, users will have to scroll through the Reddit gallery to view the images, the same way they scroll through Instagram photos.
And, if you are experiencing issues using the Reddit app, try some of the many ways to fix any problem you might have with it.
How Do I Add a Picture to a Reddit Post?
Creating a post and implementing a picture along with some text is only available for desktop users of the newest Reddit version.
Creating a text post with an image from the old Reddit or the phone app is still not available.
If you want to create a text post that features an image, there are several options available.
1. Add an image to your text post with the Fancy Pants Editor.
When using the Fancy Pants Editor on Reddit, you can easily add an image or video to your post.
All you need to do is click on Create a Post on the Homepage.
You can upload an image or video from your computer by clicking on the Image or Video icon.
Note: If you are using the older Markdown Mode, click on Switch to Fancy Pants Editor.
After that add the text, and a title, flag the image (if necessary) and post.
2. Post an image and put the text in the comments
The easiest way to post both text and an image on Reddit is to either:
Post the picture as a Media Post and add the text in the comments;
Post the text as a traditional Post, and place the image in the comments.
3. Use an image hosting site
You can also use a third-party image hosting site, Imgur being the most popular choice among Redditors.
How to post a picture using Imgur
1. Open Imgur and click on New Post in the top left corner
2. Drag and Drop an image or upload it from your device;
3. Click on the Grab Link button
4. You can share the link directly on Reddit
Although Imgur is the most popular image hosting site, you can use other sites like Flickr, Photobucket, Imageshack, and Postimage.
How to Post Pictures on Reddit Without Imgur
As mentioned above, using Imgur to post pictures on Reddit is optional. The platform now allows you to post images directly on your profile or a subreddit whether you are using your phone or desktop.
How to Delete Images on Reddit
Deleting images on Reddit is a simple and straightforward process.
This is what you need to do:
1. Open Reddit and click on the avatar in the top right corner
2. Click on My Profile
3. Click on the three dots next to the Post you want to delete
4. Select Delete
5. Confirm your choice
Bottom Line
So, there you have it. Whether you want to post a picture on Reddit or include one in your text post, we provided you with the steps to do it.
Now, it's up to you to create your post and start sharing it with other Redditors. Just make sure that you post it at the right time to get maximum engagement.
FAQs
1. How do I post a picture in a Reddit reply?
If you want to post a picture on a Reddit reply, you can only include a link to the picture that users will follow. In order to get a link for the picture, you need to use an online platform, such as Imgur.
2. Is Imgur and Reddit the same?
No. Imgur is a service that allows you to post images on Reddit. There are many ways to post a picture without the use of Imgur, but Redditors frequently use it.
3. Why do Redditors use Imgur?
Redditors use Imgur in order to post their pics on Reddit, as links that users should follow. It comes in handy when you want to post a longer text, and include a picture.
4. How do you post on Reddit with a picture from your phone?
Posting a picture from the mobile Reddit app is simple to do. Open the app and click on the + sign in the centre. Then choose Image and post your picture.